The CBRT Art Collection is one of the most prominent corporate art collections in Türkiye, and it ranks among the top collections after museums in terms of its rich content, quality, and coverage of contemporary art and trends. The Bank has been acquiring works of art since its establishment. Accordingly, it now holds a prestigious art collection which is composed of 903 works of art that document the development of Turkish Painting in the Republican Period and reflect new artistic approaches and evolutions.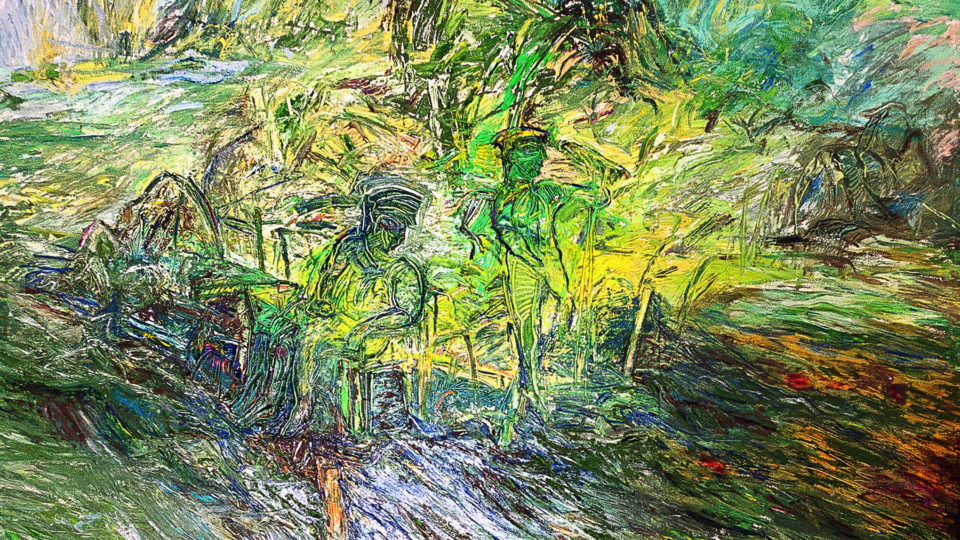 Under different themes and titles, the Bank organizes exhibitions displaying works of art that exemplify the development and institutionalization of Turkish Art and Painting, from the first representatives of Turkish Art in the Republican period to the 1950s and from the 1950s to the present, today's contemporary approaches from figurative art to abstract art, conceptual art and new figurative art, as well as the development dynamics of current art.
The most prominent works of art in the collection are: those of Turkish impressionist artists (1914/Çallı Generation) such as İbrahim Çallı, Halil Paşa, Hikmet Onat, Ali Rıza Bayezit, İbrahim Safi, those of the 1930-50 generation artists such as Mahmut Cûda, Hamit Görele, Abidin Dino, Bedri Rahmi Eyüboğlu, Fikret Mualla's paintings with Cubist-Fauvist effects, and those of post-1950 artists such as Avni Arbaş, Nejat Devrim, Selim Turan, Hakkı Anlı, Mübin Orhon, Yüksel Arslan, Zeki Faik İzer, Erol Akyavaş, Orhan Peker, and Burhan Uygur. The collection also includes paintings of contemporary artists such as Devrim Erbil, Ahmet Oran, Ergin İnan, Mithat Şen, Canan Tolon, İnci Eviner, Mehmet Güleryüz, Kemal Önsoy, Turan Erol, Adnan Çoker, Komet, Alaettin Aksoy, Neş'e Erdok, Hale Tenger, Tomur Atagök, Ekrem Yalçındağ, and Tayfun Erdoğmuş. In addition, it hosts sculptures by Alev Ebüzziya, Osman Dinç, Meriç Hızal, Koray Ariş, Selma Gürbüz, Hamiye Çolakoğlu, Ebru Döşekçi, and Ferit Özşen as well as examples of traditional Turkish arts.